Notice: there are two kinds of orders listed on our site as belows (instant demand/in stock purchase)
Red orders:Those smaller orders (which we mark them as red) are selling higher for instant and accurate demand, you will get the order details once you take the orders.

For the red orders, all you do is to deliver the gold fast and correctly.
You need to deliver the order and upload the delivery screenshots within 1 hour, or the order will be cancelled automatically.
Once it canceled,you might have to reset the order or it might be taken by someone else.
So please do make it as fast as you could. Feel free to contact us via discord or skype for help if you get any problems.
Black orders:Those cheaper orders (which we mark them as black)are selling for potential demand in stock purchase,you can take when you are ok with the price.
For the black orders,as they are listed for potential demand so you need to contact us via skype or discord to confirm the order details.
Those orders are usually needed to be done by mails and video needed.

It may be a bit troublesome for this kind of orders but those are for big amount which can help you get rid of the gold faster.

New update:add to favorite stars

You can click on this new button on one of the servers [Add to Favorite], so in the future It would be so handy for you to sell on our site.
By refreshing the home page those favorites servers will come on top and be displayed above all servers for all games' list.

1.Register
Registration is required when selling gold to us, and all the information should be correct to make sure you will get your payment efficiently.
2.Check the instant demand and price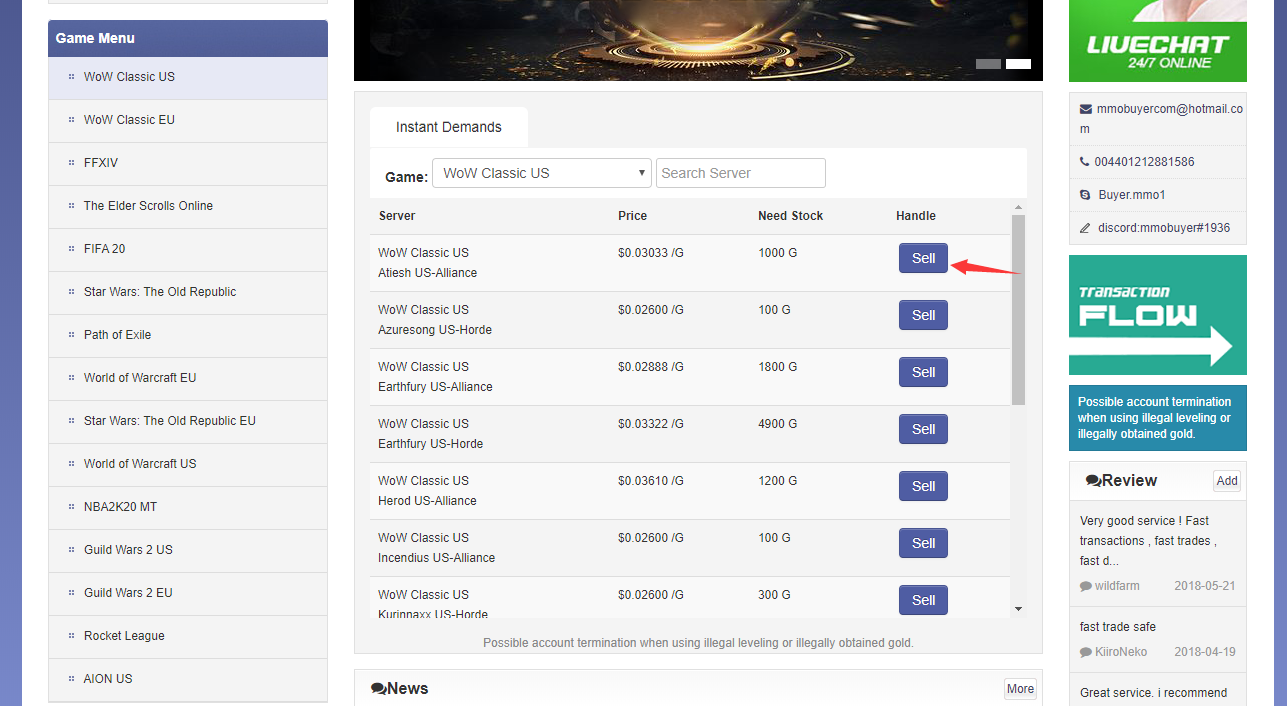 This is the demand page where we update the instant demand and price. All prices listed are provided solely as a price range. The value of in game gold varies on different servers and keeps changing based on demand and supply.
When the demand update, you can click the"sell" button and take the order from our site.
3.Add orders to your offer

Every line here stands for one order, you can put the same quantify with the order volume if you can handle the full order.
Or if you don't have that much, no need to be frustrated, you can just put your stock amount in which you can take a part of the order to finish
Notes:
Tradeway is the method the buyer wanted to receive the gold, so please follow it. If you got any problem with delivering the order, please contact us at once from Discord: mmobuyer#1936 and Skype: buyer.mmo1.
4.Deliver the appointed orders and upload the proof of delivery.
Face to Face Trade:
1 screenshot right after the trade window opens. We must see how much currency you have before the trade.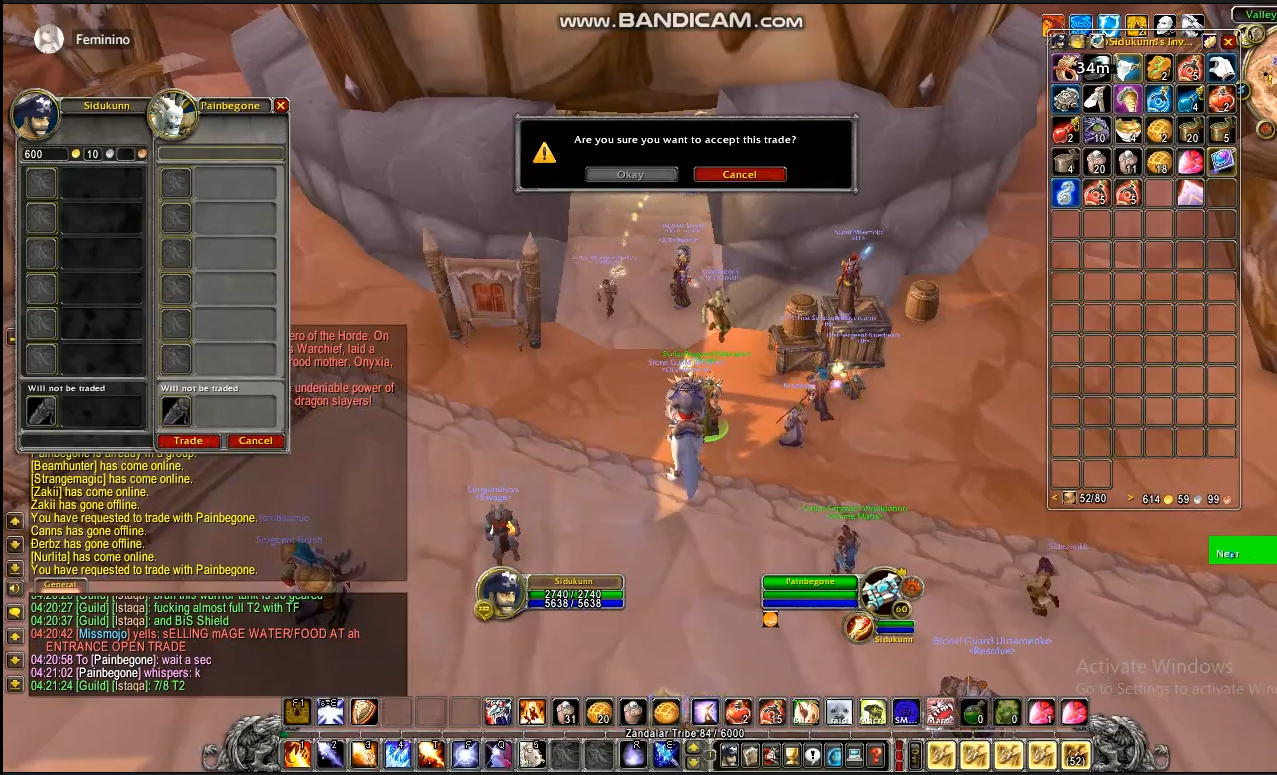 1 screenshot while pressing trade. We must see that two parties' trade window turn to green (the double green screenshots).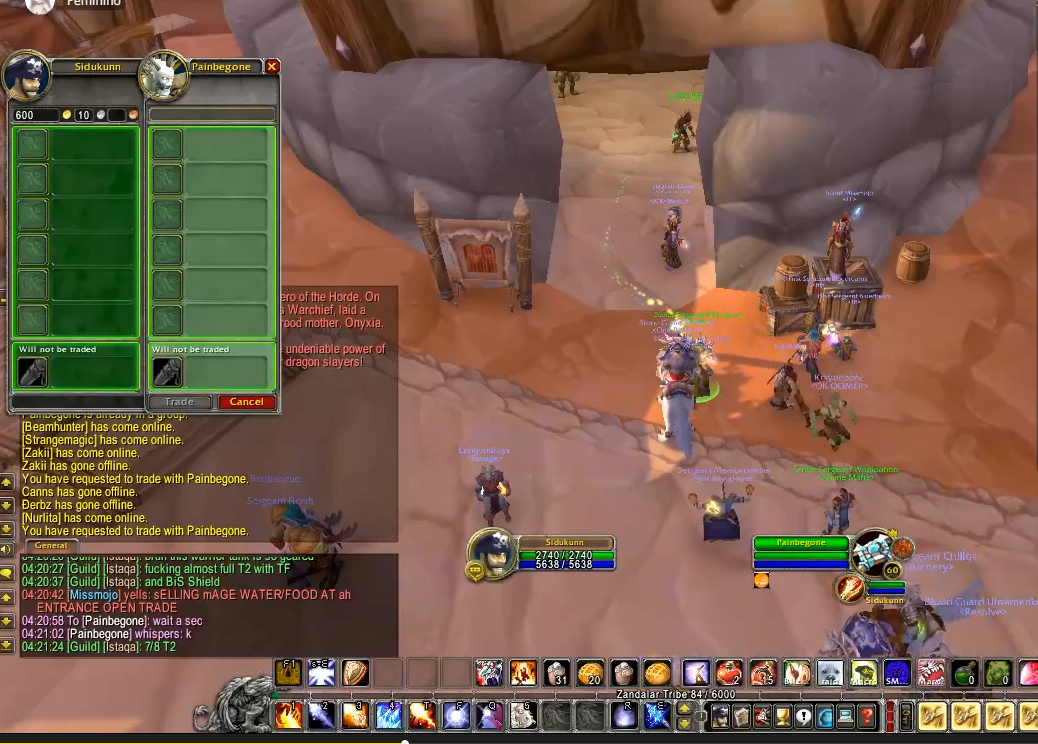 and 1 final screenshot after the trade is completed. We must see how much currency you have left and the "trade complete" notification.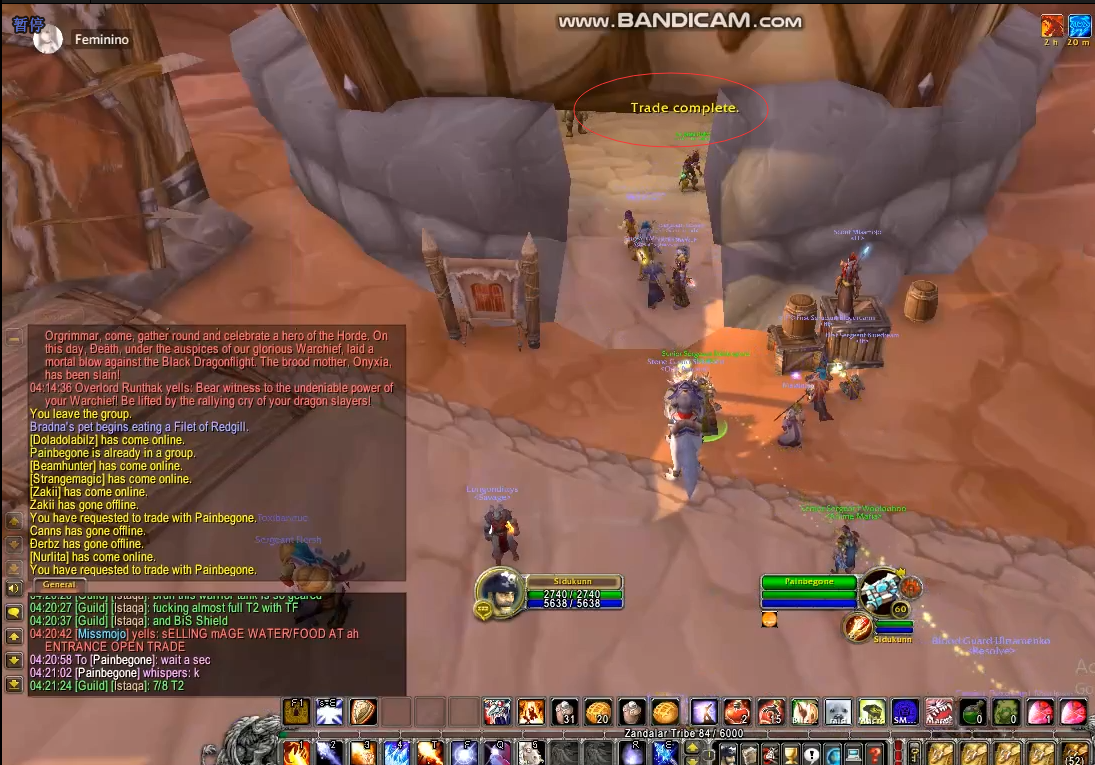 Mail:
For mail delivery, video proof is preferable(orders for the game "The Elder Scrolls Online " must make video proof). Just to make sure you not send to someone else. Screenshots also works if you really have no access to record but you need to make sure they are the correct ones.
requirements for video :
1:you need to add the buyer in game first
2:before mailing please show us that the buyer is not in your ignore list
3:you need to record the whole mailing process
4:you must show us your character's server after mailing the gold
Here are the samples for mails screenshots:
In games with /who option or friends window you must add our customer's character name and keep that window opened while mailing the currency.
1 screenshot right after the mail window opens. We must see how much currency you have before you mail the currency. You'd better attach the mail with some small items to make it not that obvious and much safer.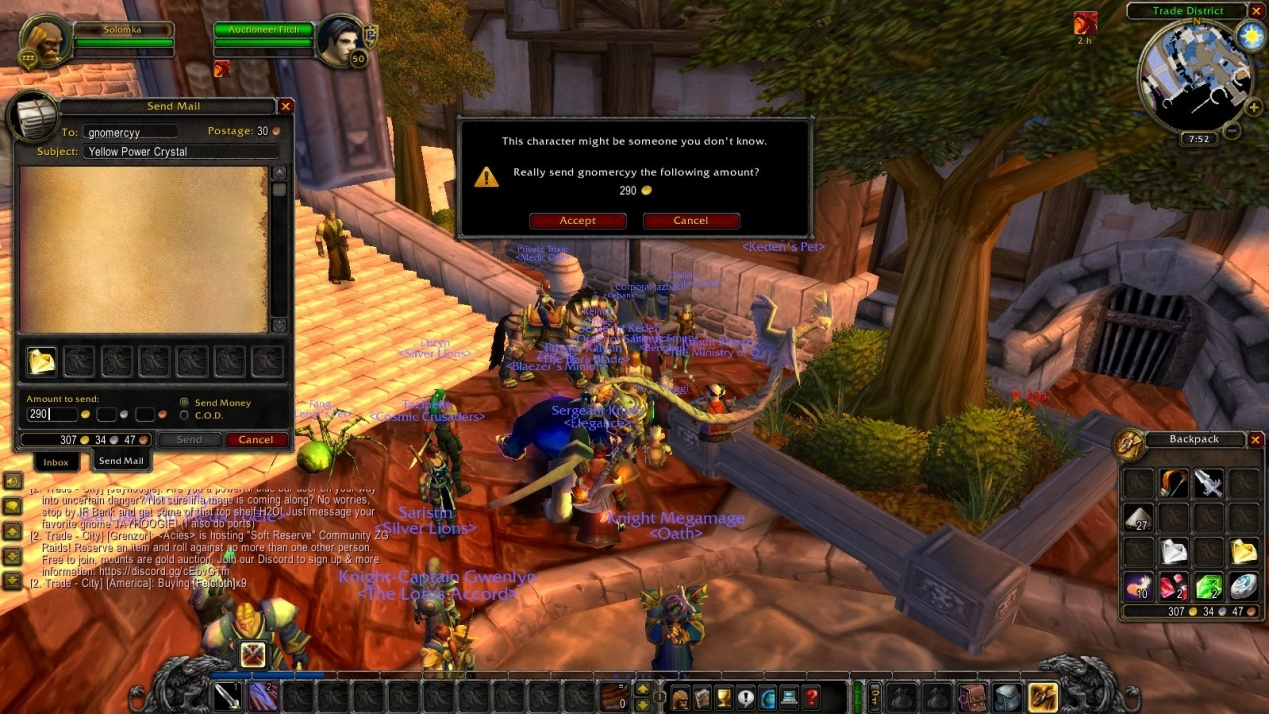 1 final screenshot after the mail is delivered. We must see how much currency you have left.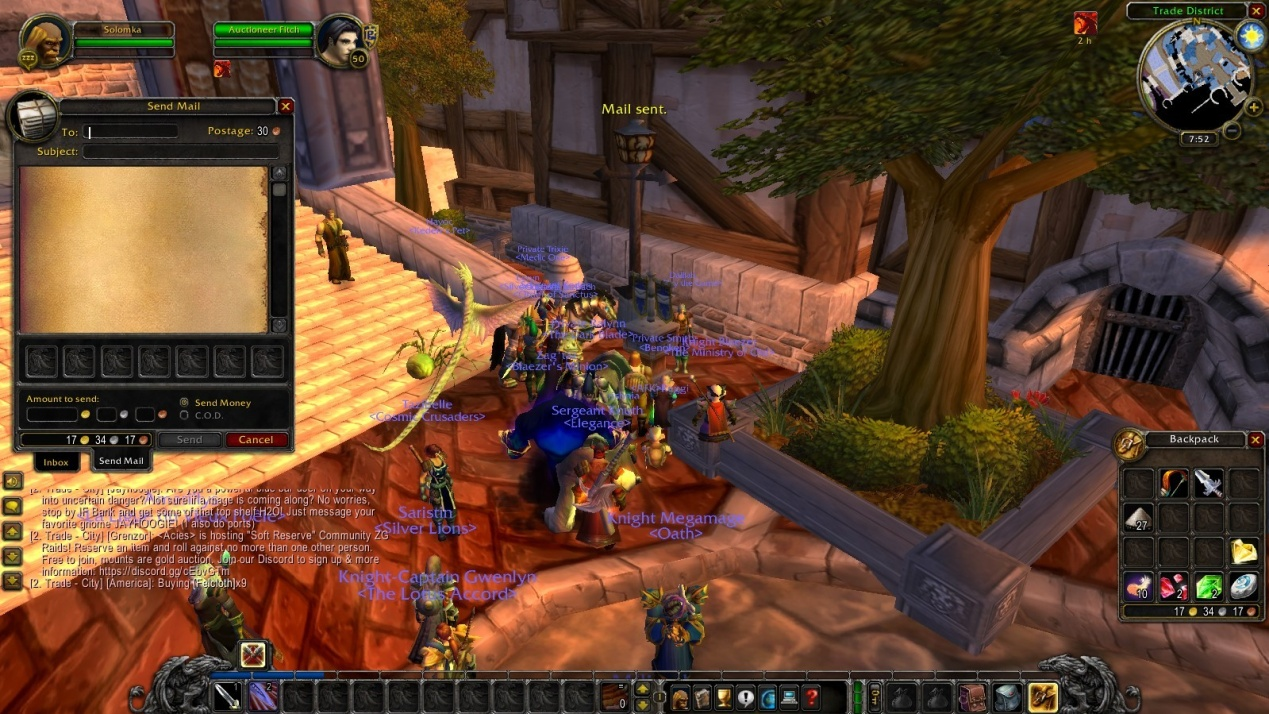 Auction house trade:
By this method we need you to buyout the items which the buyer listed on his auction house.
Screenshots of the items you got after it are needed. We will check the item name and the seller of the items.
Notice: There are some scammers who may try to make a similar character name and then put the same items as the seller.
So please make sure to double check the character name before buying the items.
We suggest that you use Gyazo to screenshot and Bandicam to record. It's free and easy to use. You can start uploading the delivery screenshots or videos on our website after completed delivery by clicking the button.